The Livonia-Westland Chamber of Commerce has worked hard in recent years to further our work on these three big picture goals that will benefit our entire business community.
Promote Regional Collaboration
Expand the network of partnerships along the growing I-275 Corridor to advance business solutions
Livonia-Westland Chamber has led in this area by building partnerships with neighboring chambers, municipalities and school districts with the development of the Western Wayne Business Leadership Banquet, Western Wayne Diversity and Inclusion Experience, Manufacturing Day, Young Inventors Project, and other regional programming over the years.
The Chamber has regularly attended the Mackinac Policy Conference to expand the network and opportunities for our communities and Western Wayne County. Starting in 2022, the Livonia-Westland Chamber joined with Connect Macomb and WWJ Newsradio 950 to host an annual networking event during the Conference to facilitate more regional connections.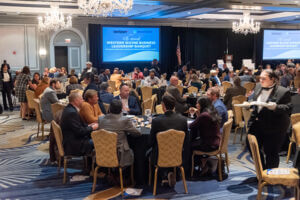 Grow Culture of Inclusion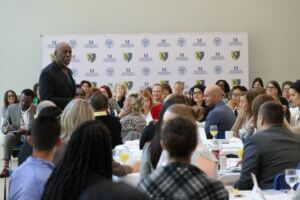 Develop creative, open-minded, inclusive workplaces without assumptions
The Livonia-Westland Chamber has been a leading voice in proactively advancing diversity, equity and inclusion initiatives designed to support talent attraction and retention.
Since 2016, the Chamber has developed thought-provoking programs each year to inspire local businesses and community groups to identify bias in a judgement-free fashion, embrace all forms of diversity, and build productive relationships.
Build the Future Workforce
Support local business demand for technical, skilled and medical workforce
Since 2011, the Livonia-Westland Chamber has been a leader in bringing more attention to the high-demand and great opportunities of careers in the professional trades through the I-275 Industrial Council, speaking engagements, original student programs such as 2023's Touch A Job.